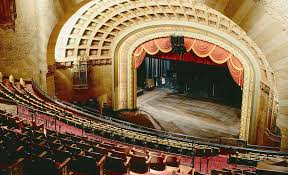 Click Logo for Official Web Site: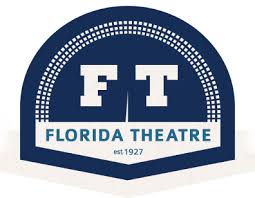 Location:
128 E. Forsyth St.
Jacksonville, Fl. 32202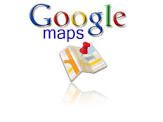 Contact Information:
Main Phone (904) 355-5661
Fax (904) 358-3412
Venue Contact:
Saul Lucio, Production Director (904) 355-1501
Directions:
Located downtown W of the Hart Bridge on Forsyth Street (one way running E). N & S routes are Main Street (one way running S) and Ocean Street (one way running N).
Parking:
Daytime: use pay lots 3-4 blocks N. on Newnan or Ocean St.
Nighttime: street parking is free.
Do not park in the private lots or in the alley behind the Theatre.
Access:
Enter through double steel stage doors to the right (west) of the marque on Forsyth St.
Dress Code:
Dress should be appropriate for the job or as reasonably requested by the employer. All persons are required to be neat and well groomed. T-shirts must have sleeves and be in a non-mutilated condition, and must carry no offensive phrases or graphics. Jeans are acceptable as long as they are not torn or ripped and are in good condition. Shoes must cover toes. (No Sandals or "Flip Flops") For safety reasons, large jewelry is not recommended and long hair must be tied back. Shorts are not allowed at any indoor venues.
Payroll:
The Florida Theatre: Checks are distributed from the Florida Theatre Box office after 2pm every other Friday. Pay period ends on the Friday before pay day.
Direct Deposit forms available from the Local's Office or the Florida Theatre Technical Director when you have worked your 1st call for the Florida Theatre.
Other Notes:
Download:

Florida-Theatre-Jacksonville-Technical-Information-1-14.pdf

Florida-Theatre-Ground-Plan.pdf

Florida-Theatre-Hanging-Plot.pdf